ADRIANA MONTERO
Assistant to the Director of Travel Planning
amonero@costaricaexpeditions.com
Adriana is Costa Rica Expedition's newest addition to the travel planning team, and comes to us from another agency where she worked her way from bilingual secretary into trip planning. Before entering tourism Adriana put her bilingualism to work in a different Costa Rican industry; the call center. Now here, she is enjoying getting to know the company and her work, and loves what she calls the "relaxed but dedicated" vibe around the office.
As a traveler Adriana loves to visit the beaches of the Caribbean and is entranced by the laid back atmosphere and unique culture, which she finds to be quite distinct from the Pacific side, even gastronomically. Regarding travel philosophy, she says that "personally I believe the key to a good vacation is to not have everything completely planned, leaving always a little space for spontaneity."
As a travel planner she loves helping people explore the Osa Peninsula on the Pacific, and takes great pleasure from introducing them to its unkempt nature. She thinks that because of the difficulty of access it receives far less visitors than other areas, recognizing that most people who visit for a week to eight days don't want to put in the necessary travel time. However, she finds the Osa to be unrivaled for natural beauty, and if you want to make the journey then she wants to direct it. The pull towards the wild stems from her love of nature and birds. Her favorite sighting is a hummingbird, probably because it is one of the few creatures that can match her energy!
A true "Josefina," Adriana Montero was born on February 7, 1986 in the capital city of San Jose, where she grew up and calls home today. She currently lives in the suburb of Santa Ana, with her mother, two of her six siblings and a beloved dog Goofy.
---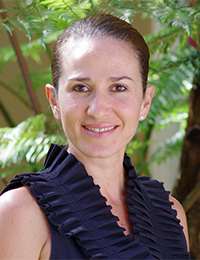 YESENIA MORA
Director of Travel Planning
ymora@costaricaexpeditions.com
From San Jose, Yesenia has been working in tourism her entire career. She came to Costa Rica Expeditions from a local operator, where she was the Tour & Travel Sales Manager. As Director of Travel Planning, Yesenia focuses principally on sales and client relations. She has a Business Degree from Costa Rica's Latina University, where she concentrated on Sales and Marketing (2005).

Yesenia is the second of five siblings and is married to Pablo Richard. They have a five-year-old daughter, Pamela. In her spare time, she loves to take weekend trips with her family and also plays for the Belen town volleyball team. Her birthday is Nov. 28, 1977.

---
GUSTAVO MENDEZ
Travel Planner
gmendez@costaricaexpeditions.com
Born in San Jose, Costa Rica on July 9, 1974, Gustavo grew up in the suburb of Guadalupe. He has 2 brothers and 4 sisters. Although Gustavo has only been with Costa Rica Expeditions since 2010, he is not new to Travel Planning, he has been in the business for the last 15 years. He especially enjoys designing vacations for families with children of all ages and honeymoons. Gustavo's passion for travel planning stems from the satisfaction that it gives him when a guest tells him of the wonderful memories that they have of their experience in Costa Rica. Over the years he has made friends with guests from many different countries. Gustavo has a BA in Business & Tourism from the ULACIT University and a Master's in Marketing from the San Marcos University, both private Costa Rican Universities. He speaks fluent English, Spanish and informal French. When he's not designing itineraries for guests Gustavo enjoys hiking, listening to music and especially spending time with his wife Jill and his sons Isaac 10 and Julian 6.

---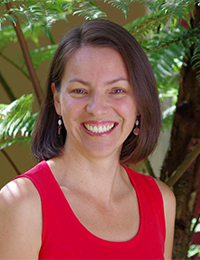 ELENA MONGE
Travel Planner
emonge@costaricaexpeditions.com
Born July 13, 1975, Elena is from San Marcos de Tarrazu, a mountainous region in the Costa Rica central highlands that is renowned for its award winning coffee. As a child, Elena spent most of her summers working with her family on their coffee plantation. To this day, she says that she is passionate about all things coffee and one of the things she most enjoys is spending her summer weekends with her Dad, brother, nieces and nephews picking coffee. It was in the coffee fields that Elena learned to interact from people of all walks of life, from the hard working labors to buyers.

Elena's second passion is languages. Aside from her native Spanish, Elena speaks English, French, some Italian and basic German. Her love of people and languages combined perfectly for her career in the travel business. Although she has only been with Costa Rica Expeditions since August of 2010, Elena has been a Travel Planner since 2000. When not following up with guests that are in Costa Rica, designing itineraries or surveying the coffee plantation with her Dad, Elena enjoys music, catching up with friends and dancing.

---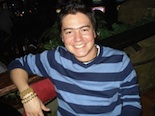 JONATHAN ROJAS
Assistant to Director of Travel Planning
jrojas@costaricaexpeditions.com
Born in Alajuela on January 24, 1981, Jonathan says he carries the travel industry in his blood. He gets it from his father who works in the Hotel business.

After starting his University degree in Hotel Administration at the Universidad Latina, Jonathan took a break to roll up his sleeves and experience the real thing. He worked at the Real Intercontinental and at the Four Seasons Resort before joining our team in early 2011.

What he enjoys most about working in the travel business is the opportunity to get to know Costa Rica in depth and the satisfaction that he gets from delighting guests. "Knowing that they are taking a lifetime memory home with them makes me feel really good" he says.

When he's not working, Jonathan's passions keep him in what he calls his "Zen Point"; those passions are soccer and music. These activities give him stamina, comfort and time to be with himself. He also confesses that he?s addicted to pastry.

---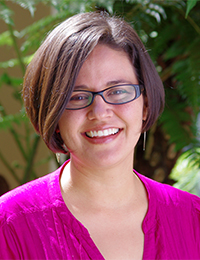 SOFIA CORDERO
Senior Travel Planner
scordero@costaricaexpeditions.com
Born December 20, 1979, Sofía was raised in Heredia, Costa Rica. From the ages of 6 to 10 she lived in England, which accounts for her very good command of the English language. Both her love for nature and her country, comes from memories of her childhood when her parents took her to the many of the National Parks of Costa Rica. These trips were a major factor in her decision to study Biology at the University of Costa Rica.

Sofia began working with us as a Naturalist Guide in November of 2003. What she liked the most about guiding was the opportunity help her guests reflect on the complicated relationship between man and nature. "I am not an extremist," she says. "Many conservationists see only one side of the story. I like to give a balanced picture."

When Sofia was in training as a guide, here is what legendary biology teacher from Nolan High School in Fort Worth, Texas, Dr. Joe Kuban, had to say about her:
"She was absolutely wonderful. The students were amazed that she was just a naturalist guide-in-training. I think she is mature beyond her years. Clearly, she has a grasp of ecology and natural history of organisms in Costa Rica...I would highly recommend her for any group visiting Costa Rica. She has the right passion and motivation/work ethic to be a fabulous guide."

After 7 years as a Naturalist Guide, Sofia and her husband Luis Alonso have started a family. Their son, Gael, was born November 2010 and their baby girl, Zoe was born in October 2012.
As a result, Sofia has decided to apply her knowledge in the field to designing itineraries for Guests as a Travel Planner. Her experience in the field and as a Travel Planner is sure to be a great asset to her guests. When not working or taking care of Gael and Zoe, Sofia enjoys all kinds of outdoor activities with her husband, Luis Alonso, and playing with her three Labradors.
---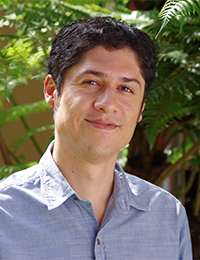 LUIS CUBERO
Senior Travel Planner
lcubero@costaricaexpeditions.com
After working several years as a geographer, Luis has an intimate knowledge of Costa Rica's most remote areas from the central mountain ranges to the coastal lowlands. This knowledge gives him a unique perspective when designing trips for guests. "Geographers are travelers by nature," he says. "We like to explore places and cultures and we are lovers of the outdoors. As a travel planner I'm in contact with people from around the world who share my interest in learning about and exploring this marvelous country."

Luis has been with Costa Rica Expeditions since Oct. 2006. He specializes in upscale, family and active vacations. He holds a geography degree from Costa Rica University (2002) and is an avid reader of National Geographic and other books and magazines. In his spare time Luis also enjoys listening to world music, Internet radio and playing Beatles tunes on his guitar.
His birthday is July 4, 1980.

---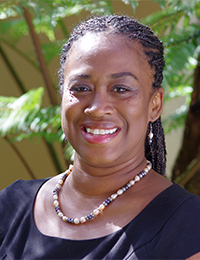 NADYA SHAW
Senior Travel Planner
nshaw@costaricaexpeditions.com
Born Aug. 21, 1963, Nadya first started working for Costa Rica Expeditions as a bilingual secretary in 1991. In 1994 we reluctantly let her go due to a restructuring. Nadya was quickly hired by one of our competitors. Hoping to get her back, we kept an eye on her and in Aug. 2003, were able to offer her a position in the trip planning department. We haven't been sorry. Today Nadya handles some of our most upscale trips as well as family, honeymoon and other special occasions vacations. Her five children, Kevin, Jason, Ruji, Alexsha and Jared, more than take up her free time. Read testimonials.

---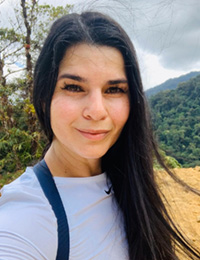 PRISCILLA JIMENEZ
Senior Travel Planner
pjimenez@costaricaexpeditions.com
Priscilla started working for us in Nov. 1997, when she first came to CRE as an intern from a local university. We were so impressed with her ability to learn quickly, her dedication to "Legendary Service and Unforgettable Memories," as well as her ability to get things done, that we offered her a position as sales assistant. In 1998 she became a Travel Planner. Today Priscilla is a Senior Travel Planner handling the most upscale of our clientele. She has come to specialize in designing natural history and special interest and affinity group trips. She also plans honeymoons, anniversaries, and other vacations featuring celebrations.

Tortuguero is her favorite place to visit—for the wildlife, the people and the town—and she loves to share the wonders of that wilderness with her sons Randy and Santiago. Born on Oct. 31, 1976, Priscilla loves dancing and music. She has recently ventured into the world of theater and claims there is no better way to forget the hustle and bustle of the office than to show up for rehearsal. Read testimonials.

---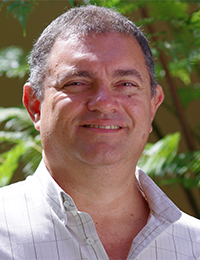 DOUGLAS ESPINOSA
Senior Travel Planner
despinosa@costaricaexpeditions.com
After working for Costa Rica Expeditions for three years, Douglas left the company in 2000, due in part to the long commute to his hometown, Atenas. It was understandable that he sought a job closer to home - according to National Geographic, Atenas has "the best climate in the world." Still, a new work schedule and faster transportation lured Douglas back in Nov. 2004. Today Douglas manages upscale and special interest and affinity group vacations. He also plans natural history and nature photography trips.

Famous for his equanimity and sense of humour, Douglas enjoys spending time with his sons Jason and Steve playing soccer, surfing the Web or, his newest hobby, raising Brown quails for eggs. Douglas' birthday is Sep. 28, 1968.

---