Tours of a Lifetime
National Geographic
Top 3, Best Values in the World
Travel & Leisure
Your Departure Tax
Costa Rica is transitioning from charging departure tax at the airport to charging departure tax as part of your airline ticket. If you don't know whether or not you paid it when you bought your ticket, it's a good idea to figure that out before you arrive.
First, have a look at your receipt and see if it's listed. This is how it looks on a Delta receipt: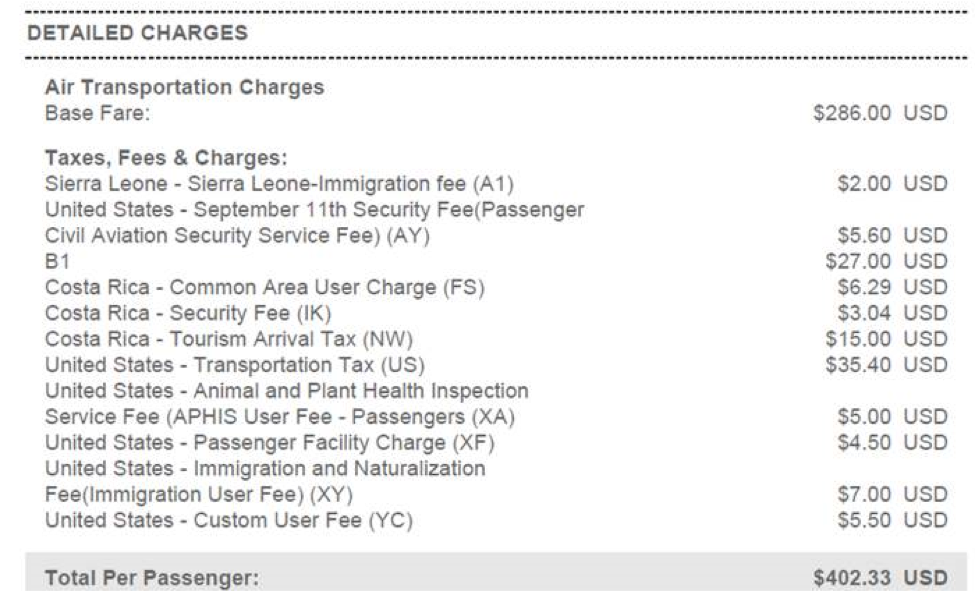 Another option is to go online with your Tracking # and look it up there. This is how it looks with United, you have to click on the Additional Taxes/Feed button to see it.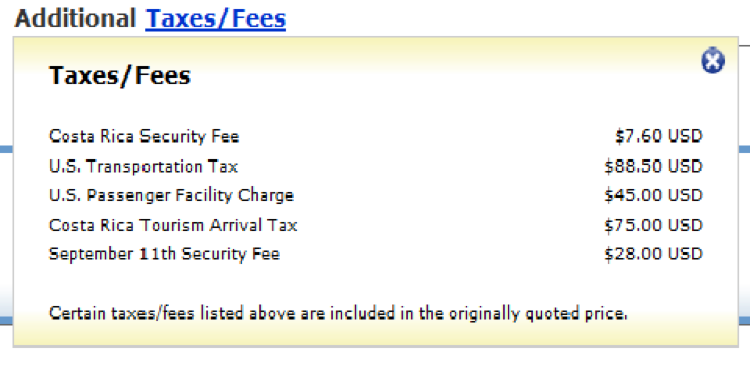 If your ticket does not include your departure tax, you will need to buy the taxes before you leave. Unfortunately, we can't do it for you, the bank requires that the purchase be made personally.
There are two ways to pay for the tax. You can buy it as soon as you arrive, normally it will take about 10-15 minutes to do this or you can buy it on the day of departure. Depending on how busy the airport is, that line could be anywhere from 5 minutes to 30 minutes.
Let us know your preference.
Please don't hesitate to write if you have any questions.
↑ Back to Top