Tours of a Lifetime
National Geographic
Top 3, Best Values in the World
Travel & Leisure
william granados For the Latest Feedback Click Here
Naturalist Guide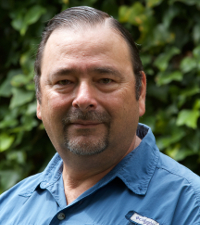 Born in San Ramon de Alajuela, William's mother was a nurse and his father worked for MOPT, the Ministry of Public Works and Transportation. He is the youngest of 8 children.

He grew up in San Ramon, known for it's coffee. During the summer William worked with his brothers picking coffee and then at the coffee drying and processing mills. Weekends were dedicated to family, they got together for the customary lunch, fun and games then coffee. It was working in the coffee plantations that William first began to develop his love of the outdoors and its wildlife.

During the school year, he worked at a bazaar where all kinds of things were sold, this is where he first came into contact with another of his passions, photography. The owner of the store was a photographer and William, ever curious, was watching what he did and asking to try.

When his father passed away, William was the only sibling that was still single, so the responsibility of looking after his mother fell on him. While working at the coffee mills he had developed a talent for fixing things and the opportunity came along to leave Costa Rica and work as a Merchant Marine as an oiler. He worked on a ship on the Atlantic for over a year and with the money he made, he bought a new house for his mother. By the time he got back to Costa Rica his English was pretty good.

His first experience as a tour guide came years later when he owned a garage and late one night a couple of tourists from Holland knocked on his door asking for directions. It was too late to send a lost couple in a sedan down the country road from, you know where, so William invited them to stay with his family. They got along so well that they stayed for the next two nights. He never forgot how much he enjoyed showing them his land, cooking gallo pinto with them and taking them to the barn to milk the cows and make cheese.

William joined Costa Rica Expeditions in 1992, a jack of all trades he worked in our transportation department, managed procurement and eventually ended up managing our tented camp in Corcovado. It was while living in Corcovado that his love of guiding really took hold. William's guests love him because of his breadth of knowledge, his sense of humor and his ability to get them into country homes, schools and markets. He kept us with photograph through all phases of his life and today is an excellent teacher we at Costa Rica Expeditions have really benefited from the photos that his guests have shared with us. "I really enjoy introducing visitors to my native land and revealing the real Costa Rica. Along the way, I always look for fun and unique learning opportunities."

When he's not guiding or behind the camera, William continues to explore the outdoors, but back at home he's reading about anything having to do with the environment, cooking and going to the movies with his girlfriend Heidi.