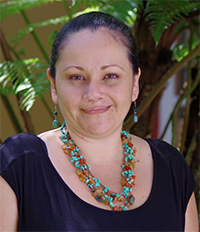 MARIA DEL MAR MARIN
Assistant to the Director of Travel Planning
mariadelmar@costaricaexpeditions.com
While her lovely name means Maria from the sea, to us in the office she will always be "Mary". Joining Costa Rica Expeditions in 2006, she has been an integral part of our mission in several different ways. She spent a year as an assistant, then a year helping manage reservations, before refocusing on Travel Planning in 2009.
Her favorite part of the job is crafting vacation itineraries, and she's very good at it; having put in the time and the visits to really learn the different hotels we work with. She knows hotels all over the country, from the jungle lodges of the Osa Peninsula to the beach resorts of Guanacaste. Mary enjoys the variety of the different regions. To her fellow travelers she recommends the Arenal area for adventure activities, and the Osa Peninsula for Biodiversity, although she says to be aware of the heat. When she goes on a vacation for her own sake, and not for ours, then it's to the beach for some tranquility.
Mary lives in her home town of Cartago with her parents, a brother and two sisters. Cartago is a city about an hour southeast of our office in San Jose, but Mary's commute has been greatly improved recently with the renovation of an old train route. It cut the commute in half she says, and is a beautiful ride through the mountains besides.
When she is not working she likes to read, and for exercise enjoys watersports: she swims and participates in an aqua-aerobics class during the week. It's with a group of 15 other women, which she says makes it the perfect way to exercise, socialize and unwind, all at once.
Mary says that to her, Costa Rica Expedition's goal of providing "unforgettable memories" means providing a vacation to the right destination for the guest, with the best hotels and tours possible. To her authenticity in a hotel, and a vacation, is really important, and is what people will want to come back for again and again.
---
GUSTAVO MENDEZ
Senior Travel Planner
gmendez@costaricaexpeditions.com
Born in San Jose, Costa Rica on July 9, 1974, Gustavo grew up in the suburb of Guadalupe. He has 2 brothers and 4 sisters. Although Gustavo has only been with Costa Rica Expeditions since 2010, he is not new to Travel Planning, he has been in the business for the last 15 years. He especially enjoys designing vacations for families with children of all ages and honeymoons. Gustavo's passion for travel planning stems from the satisfaction that it gives him when a guest tells him of the wonderful memories that they have of their experience in Costa Rica.

Over the years he has made friends with guests from many different countries. Gustavo has a BA in Business & Tourism from the ULACIT University and a Master's in Marketing from the San Marcos University, both private Costa Rican Universities. He speaks fluent English, Spanish and informal French. When he's not designing itineraries for guests Gustavo enjoys biking, hiking, listening to music and especially spending time with his sons Isaac, born 2001, and Julian, born in 2005.
---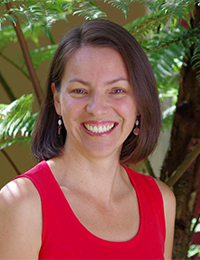 ELENA MONGE
Senior Travel Planner
emonge@costaricaexpeditions.com
Born July 13, 1975, Elena is from San Marcos de Tarrazu, a mountainous region in the Costa Rica central highlands that is renowned for its award winning coffee. As a child, Elena spent most of her summers working with her family on their coffee plantation. To this day, she says that she is passionate about all things coffee and one of the things she most enjoys is spending her summer weekends with her Dad, brother, nieces and nephews picking coffee. It was in the coffee fields that Elena learned to interact from people of all walks of life, from the hard working labors to buyers.

Elena's second passion is languages. Aside from her native Spanish, Elena speaks English, French, some Italian and basic German. Her love of people and languages combined perfectly for her career in the travel business. Although she has only been with Costa Rica Expeditions since August of 2010, Elena has been a Travel Planner since 2000. When not following up with guests that are in Costa Rica, designing itineraries or surveying the coffee plantation with her Dad, Elena enjoys music, catching up with friends and dancing.

---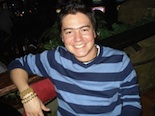 JONATHAN ROJAS
Assistant to Director of Travel Planning
jrojas@costaricaexpeditions.com
Born in Alajuela on January 24, 1981, Jonathan says he carries the travel industry in his blood. He gets it from his father who works in the Hotel business.

After starting his University degree in Hotel Administration at the Universidad Latina, Jonathan took a break to roll up his sleeves and experience the real thing. He worked at the Real Intercontinental and at the Four Seasons Resort before joining our team in early 2011.

What he enjoys most about working in the travel business is the opportunity to get to know Costa Rica in depth and the satisfaction that he gets from delighting guests. "Knowing that they are taking a lifetime memory home with them makes me feel really good" he says.

When he's not working, Jonathan's passions keep him in what he calls his "Zen Point"; those passions are soccer and music. These activities give him stamina, comfort and time to be with himself. He also confesses that he?s addicted to pastry.

---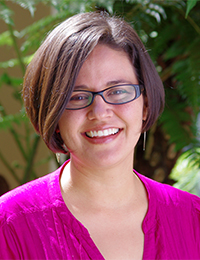 SOFIA CORDERO
Senior Travel Planner
scordero@costaricaexpeditions.com
Born December 20, 1979, Sofía was raised in Heredia, Costa Rica. From the ages of 6 to 10 she lived in England, which accounts for her very good command of the English language. Both her love for nature and her country, comes from memories of her childhood when her parents took her to the many of the National Parks of Costa Rica. These trips were a major factor in her decision to study Biology at the University of Costa Rica.

Sofia began working with us as a Naturalist Guide in November of 2003. What she liked the most about guiding was the opportunity help her guests reflect on the complicated relationship between man and nature. "I am not an extremist," she says. "Many conservationists see only one side of the story. I like to give a balanced picture."

When Sofia was in training as a guide, here is what legendary biology teacher from Nolan High School in Fort Worth, Texas, Dr. Joe Kuban, had to say about her:
"She was absolutely wonderful. The students were amazed that she was just a naturalist guide-in-training. I think she is mature beyond her years. Clearly, she has a grasp of ecology and natural history of organisms in Costa Rica...I would highly recommend her for any group visiting Costa Rica. She has the right passion and motivation/work ethic to be a fabulous guide."

After 7 years as a Naturalist Guide, Sofia and her husband Luis Alonso have started a family. Their son, Gael, was born November 2010 and their baby girl, Zoe was born in October 2012.
As a result, Sofia has decided to apply her knowledge in the field to designing itineraries for Guests as a Travel Planner. Her experience in the field and as a Travel Planner is sure to be a great asset to her guests. When not working or taking care of Gael and Zoe, Sofia enjoys all kinds of outdoor activities with her husband, Luis Alonso, and playing with her three Labradors.
---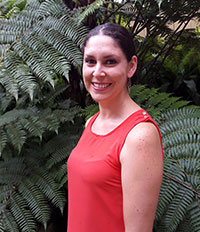 YORLENY JIMENEZ
Travel Planner
yjimenez@costaricaexpeditions.com
Born on May 5, 1985, in the rural community of San Carlos, Yorleny grew up on her parent's dairy farm with her two brothers and sister. She remembers coming home from school and sitting at the table with her siblings where they would do their homework as fast as they could. The reason was that they wanted to go "help" their dad with the dairy cows. "What we really wanted was fresh milk" she laughs.
They spent their afternoons playing in pastures, herding or milking cows and climbing guayaba trees, they mostly ate the guayaba's, but they were also used as grenades!
Yorleny thinks that those early days on the farm is what made her gravitate towards a career that would allow her to work doing something related to the environment.
She first got a degree in Agricultural Tourism from the ECAG (School of Agriculture and Animal Husbandry), she found that what she enjoyed the most from that experience was the customer service side and the opportunity to interact with guests. As a result, she transitioned into guiding and took the courses that she needed to complement her natural history knowledge to lead trips as a Naturalist Guide. She guided throughout Costa Rica and Central America for 6 years.
Yorleny began working for us in December of 2014, as a Naturalist Guide turned Travel Planner, she is putting all of her experience in the field into designing itineraries that are delighting guests.
When she's not pouring over a map designing a dream vacation, Yorleny's idea of a perfect day is to take her four dogs for a long walk or run in the morning and then spend the rest of the day with her niece, Alana, which she is crazy about. When her boyfriend, Alex, a Naturalist Guide is home, they like to play with the dogs or spend the weekend at the beach.
---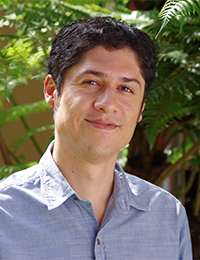 LUIS CUBERO
Senior Travel Planner
lcubero@costaricaexpeditions.com
After working several years as a geographer, Luis has an intimate knowledge of Costa Rica's most remote areas from the central mountain ranges to the coastal lowlands. This knowledge gives him a unique perspective when designing trips for guests. "Geographers are travelers by nature," he says. "We like to explore places and cultures and we are lovers of the outdoors. As a travel planner I'm in contact with people from around the world who share my interest in learning about and exploring this marvelous country."

Luis has been with Costa Rica Expeditions since Oct. 2006. He specializes in upscale, family and active vacations. He holds a geography degree from Costa Rica University (2002) and is an avid reader of National Geographic and other books and magazines. In his spare time Luis also enjoys listening to world music, Internet radio and playing soccer with his friends.

His birthday is July 4, 1980.

---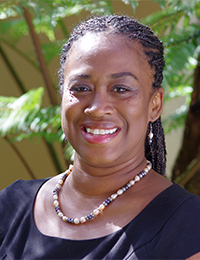 NADYA SHAW
Senior Travel Planner
nshaw@costaricaexpeditions.com
Born Aug. 21, 1963, Nadya first started working for Costa Rica Expeditions as a bilingual secretary in 1991. In 1994 we reluctantly let her go due to a restructuring. Nadya was quickly hired by one of our competitors. Hoping to get her back, we kept an eye on her and in Aug. 2003, were able to offer her a position in the trip planning department. We haven't been sorry. Today Nadya handles some of our most upscale trips as well as family, honeymoon and other special occasions vacations. Her five children, Kevin, Jason, Ruji, Alexsha and Jared, more than take up her free time. Read testimonials.

---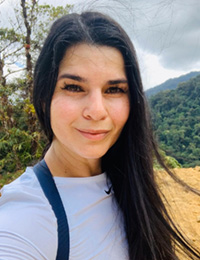 PRISCILLA JIMENEZ
Senior Travel Planner
pjimenez@costaricaexpeditions.com
Priscilla started working for us in Nov. 1997, when she first came to CRE as an intern from a local university. We were so impressed with her ability to learn quickly, her dedication to "Legendary Service and Unforgettable Memories," and her ability to get things done, that we offered her a position as sales assistant. In 1998 she became a Travel Planner. Today Priscilla is a Senior Travel Planner handling the most upscale of our clientele.

She has come to specialize in designing natural history and special interest and affinity group trips. She also plans honeymoons, anniversaries, and other vacations featuring celebrations.

Tortuguero is her favorite place to visit—for the wildlife, the people and the town—she tries to visit every year with her sons Randy and Santiago. Born on Oct. 31, 1976, Priscilla loves dancing and music, a runner, she can be found most mornings training for her next race. Read testimonials.

---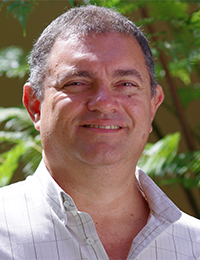 DOUGLAS ESPINOSA
Senior Travel Planner
despinosa@costaricaexpeditions.com
After working for Costa Rica Expeditions for three years, Douglas left the company in 2000, due in part to the long commute to his hometown, Atenas. It was understandable that he sought a job closer to home - according to National Geographic, Atenas has "the best climate in the world." Still, a new work schedule and faster transportation lured Douglas back in Nov. 2004. Today Douglas manages upscale and special interest and affinity group vacations. He also plans natural history and nature photography trips.

Famous for his equanimity and sense of humor, Douglas enjoys spending time with his sons Jason and Steve playing soccer, surfing the Web or, his newest hobby, raising Brown quails for eggs. Douglas' birthday is Sep. 28, 1968.

---