Tours of a Lifetime
National Geographic 2010, 2012
Top 3, Best Values in the World
Travel & Leisure, March 2012
Trip Advisor # 1
San José, Costa Rica
Tortugero Guides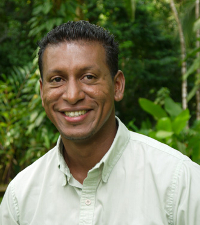 Angelo was born on July 7, 1976. He was raised in the Town of Tortuguero by his grandparents, Don Alberto and Doña Ana Cristina. His grandfather planted crops and grew plaintain, cassava and coconuts. His grandmother worked at one of the lodges in Tortuguero as a cook. read more...

---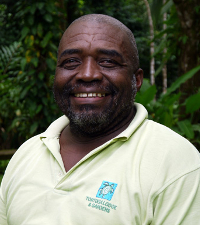 Fernando, best known as "Don," was born on May 30, 1954, in Bluefields, Nicaragua. He is one of 12 siblings. He has worked for Costa Rica Expeditions since 1989. As a child, his grandparents, originally from Jamaica, taught him to speak Jamaican English. When he moved to Tortuguero, at age 18, he learned American English from the scientists and tourists he met there. Don worked for 14 years for the Caribbean Conservation Corporation (CCC) before coming to work as a guide at Tortuga Lodge. read more...

---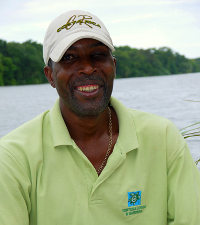 Norton, better known as "Putut," was born on March 10, 1964, in Rio Maíz, Nicaragua, and is one of nine siblings. He began working for Costa Rica Expeditions in 2005, and since then has gained his coworker's and guest's affection because of his good humor and sweet character. read more...

---
↑ Back to Top