Meet Our Management Team
ERICK BATISTA
Finance Manager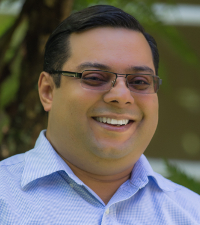 Erick planned to become an electrical engineer, but his career path took a different turn when he started working for a tour operator a decade ago as an accountant. read more...

---
DIEGO BLANCO
General Lodge and Operations Manager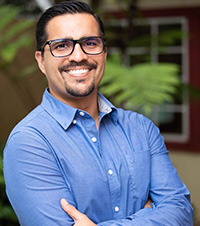 Diego was born on November 3, 1981 in the city of Ciudad Quesada; a rural town in the San Carlos region of Costa Rica. He grew up working on his father's farms with his brothers and sisters. read more...

---
JULIAN FALLAS
Tortuga Lodge Manager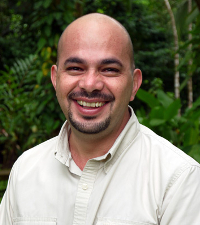 Julian came to CRE in Sept. 2006, after working at the Ministry of Education. Although he had no previous experience in tourism or hotel management, he quickly adapted to the job and the challenges of running a hotel in a remote area. "I was always interested in tourism and jumped at the opportunity to change careers when I saw an ad in the local newspaper for a job opening at Costa Rica Expeditions that didn't require experience," he recounts. read more...

---
CARLOS GOMEZ
Master Naturalist Guide & Director of Guiding Depa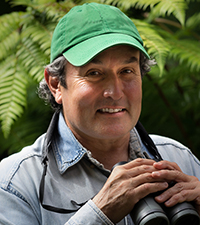 Carlos, or as he is better known, Charlie, started his birding career working with Gary Stiles, the author of Birds of Costa Rica. He has guided birding and other natural history groups for Costa Rica Expeditions for two decades. Before that, he was Station Manager at the Organization for Tropical Studies' La Selva Biological Station. Called "legendary" in the Washington Post, groups he has led include Henderson Birding, Audubon Naturalist Society and Noble Proctor. read more...

---
JUDITH KIRKLAND
Assistant to the CEO
mskast@costaricaexpeditions.com
Jude, as we call her, started at CRE in 1990 and has the monumental task of distributing our email, which can easily be more than 500 pieces of correspondence in the high season. She is Michael's right hand, organizing his impossible schedule and keeping him generally in the right place at the right time - while somehow remaining serene and centered. If that were not enough to do, Jude has three children: two teenagers, Kenneth and Hillary, and her "baby," Ashley, 10. read more...

---
YESENIA MORA
Director of Travel Planning
ymora@costaricaexpeditions.com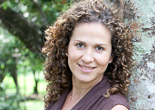 Yesenia came to us in March 2008, having racked up experience as the Tour & Travel Sales Manager at a local operator. Costa Rican tourism is in Yesenia's blood; her parents run a business transporting travelers throughout the country. When she first started university her aim was to learn to manage the family business. read more...

---
VICTOR JULIO MORA
Manager, Monteverde Lodge & Gardens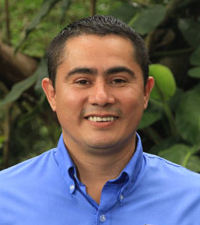 We are delighted to have Victor Julio back as Manager of Monteverde Lodge after a 3 year absence. We have a long history of service with Victor Julio; he started working at the lodge almost 20 years ago. read more...

---
FRANCINE RODRIGUEZ
Receptionist, Monteverde Lodge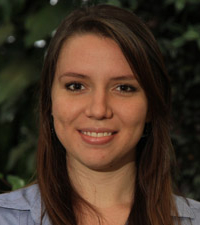 Born on January 31, 1990, Francine was raised in the Monteverde region. She went to High School in the town of Abangares. After High School she wisely went on to study English at the Boston College in San Jose and then she further polished her English at the INA, Costa Rica?s National Institute of Learning. Francine also has a technical degree in computer operation from INA. read more...

---
CINDY OLIVARES RODRIGUEZ
Receptionist, Monteverde Lodge & Gardens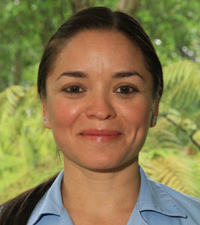 Cindy was born and raised in Monteverde, she graduated from the Santa Elena High School and is now taking general courses at the UNED (National University at a Distance) read more...

---
↑ Back to Top